There is no greater thing you can do with your life and your work than follow your passions – in a way that serves the world and you.
Melissa Jayne Kasarda, nicknamed M.J., has a love of food that started before it could be put into words. As a child she would sit on the kitchen counter watching her mother cooking and baking from scratch. Those kitchen counter experiences fueled a fascination with gourmet foods and specialty pastries from a very young age. For her third birthday, instead of asking for a doll or toy to play with, she asked for a rolling pin. Looking at that photo it's easy to pinpoint the beginning of her remarkable culinary journey and the day she started down an extraordinary path.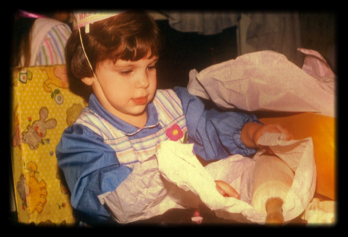 Attention to detail in presentation, creation of flavors, and artistic expression, were all lessons and qualities instilled in M.J. through her early years honing her culinary skill set. She learned from and worked for gourmet delicatessens, 4 star restaurants & top international resorts that found these qualities paramount. All of these experiences have culminated in the present as Emjaye Inspired Culinary Art, a gourmet catering and handcrafted pastry production company.
In naming the company Melissa found she wanted a name that reflected who she is, and how important culinary art is to her. Utilizing a creative take on her lifelong nickname, M.J., proved to be the perfect name because every day she wakes up inspired to go to work. Emjaye Inspired; this is her!
We are a company with an unparalleled commitment to infuse style, passion, beauty and inspiration into edible flair through unique presentation, colors, décor and choice of ingredients; creating culinary art. We help our clients develop a visually and edible identity we then execute and deliver bringing happiness to people, and success to our clients.
If you like what you've read – You're gonna love what you'll taste.
Your favorite foods are waiting for you to enjoy them!